RealClearBooks is proud to announce the launch of its latest venture in the political space: a book publishing imprint. A joint venture with Amplify Publishing and Gotham Ghostwriters, RealClearBooks Press balances smart, high-quality content with speed to market while avoiding the pitfalls of partisanship and restrictive politics that often come with traditional houses.
With the demand for political books on the rise ahead of the 2020 presidential election, RealClearBooks gives innovative thought leaders access to some of the most important decision makers in politics and policy without the wait—and while retaining full rights to their content.
Partners in Publishing Excellence

Founded in 2000 by two news junkies from Chicago, RealClearPolitics (RCP) has grown from a media aggregate to one of the most trusted sources of political news and original commentary. With fifteen brands and thirteen vertical areas of coverage, RCP is dedicated to providing cutting-edge analysis of the day's biggest stories across multiple industries and discourses.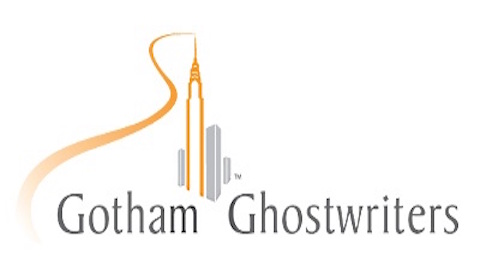 Gotham Ghostwriters is the nation's premier ghostwriting agency, featuring a network of more than 2,000 accomplished editorial pros. Founded in 2008 by nationally-recognized political speechwriter and analyst Dan Gerstein, Gotham specializes in sophisticated, idea-driven writing for thought leaders. The agency's Bookwriting Group is led by former Henry Holt Senior Editor Michael Signorelli, who oversees a stable of elite writers and editors have helped nurture and produce hundreds of best-selling and conversationshaping books for top political leaders, policy experts, and issue advocates.
Amplify Publishing specializes in high quality political, policy, business, and current affairs books. An imprint of Mascot Books, one of the most trusted hybrid publishers in the industry, Amplify Publishing is the culmination of more than fifteen years of experience acquiring, producing, and promoting books that start conversations. With comprehensive production, distribution, and marketing services, Amplify is uniquely positioned to balance speed to market and editorial excellence.
What We Offer
RealClearBooks authors invest in the publication of their book and, in return, receive one of the highest royalty percentages in the business and retain full rights to their content. Drawing on the partners' passions for diverse perspectives, RealClearBooks opens doors for authors with important insights that gatekeepers at major publishing houses might overlook. With an efficient, quality-centered publishing process, authors have the ability to participate in conversations as they happen. Each of our partners offers a unique advantage to RealClearBooks' process.
A seat at the table.
As a RealClear Media Group brand, RealClearBooks provides access to an audience of leaders and outlets from all sides of the political spectrum and provides visibility where it matters most. Branding opportunities give authors access to some of RCP's largest content channels, including the RCP Today Daily Newsletter, Carl Cannon's Morning Note, and banner ads on RealClearPolitics, which are frequented by important audience networks:
RealClearBooks authors also have the opportunity to participate in exclusive solon dinners that give them a seat at the table with influencers and thought leaders, facilitating networking and meaningful relationships that can set their book apart.
Top quality writing, editing, and content creation.
With its unmatched network of editorial talent and knowledge of the collaborative writing space, Gotham Ghostwriters is uniquely positioned to help Real Clear authors develop the best version of their vision. From honing the book's concept to drafting the full manuscript to fine-tuning the author's work, Gotham's team can supply the right solution for any given author's needs.
Gotham uses a proven four-step matchmaking process to help Real Clear authors find an editorial partner who knows their subject matter and, more importantly, can capture their voice. In recent years, this process has produced a number of successful collaborations and major books in the the politics, policy, and thought leadership spaces, including:

A time-tested, efficient publishing process.
With more than fifteen years in the hybrid publishing space, Amplify's team of experienced industry professionals have the design, production, distribution, and marketing know-how to create high quality books that start conversations. From first draft to final product, RealClearBooks authors will benefit from Amplify's full-service approach to content creation, which balances authors' content goals with industry trends and current discourse without compromising your viewpoint. RealClearBooks authors:
Work with a collaborative team to develop a high-quality product that standsout on the shelf.
Retain full rights to their content, including designed assets.
Receive an 85% royalty percentage (among the highest in the publishing industry).
Have access to the same distribution channels available to big five publishinghouses, including Amazon, Barnes & Noble, Ingram, and Baker & Taylor.

Connect
If you're ready to bring your content to the next level, view our submission guidelines on RealClearBooks.com. For more information about RealClearBooks and its partners, please contact one of the individuals below: